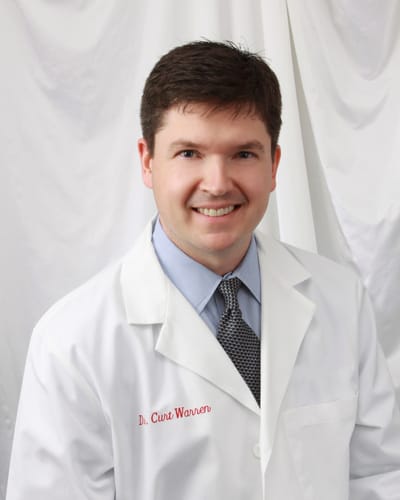 Curt A. Warren, DDS
Dr. Warren grew up on the westside of Indianapolis and graduated from Ben Davis High School in 1989. He completed undergraduate studies at Indiana University Bloomington in 1993, then attended the Indiana University School of Dentistry, where he received his D.D.S. degree in 1997.
After graduation from dental school, Dr. Warren spent five years in private practice as a general dentist, and an additional two years as a full-time faculty member at the IU School of Dentistry, serving as director of the Emergency Dental Clinic at Wishard Hospital.
In 2004, Dr. Warren entered the Postgraduate Endodontics Residency program at the University of Maryland, earning his Certificate in Endodontics in 2006. He then returned to Indianapolis and began his private practice as a specialist in Endodontics. In 2012, Dr. Warren became a Diplomate of the American Board of Endodontics. In 2022, he completed recertification requirements to maintain this status.
Dr. Warren is a member of the American Dental Association, the Indiana Dental Association, the Indianapolis District Dental Society, and the American Association of Endodontists. He lives in Carmel with his wife and two children.